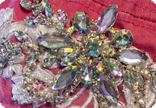 Custom rhinestone designs. Top of the line rhinestones placed with your custom design. I Stitch can place two types of rhinestones to set off any design. Embroidery and screen printing graphics with a touch of bling, is always an exciting way to get anyone's attention.


I Stitch is equipped with the latest in embroidery equipment, threads and embroidery digitizing software. You have the option of using up to 14 different thread colors in one design providing the greatest flexibility to beautifully recreate your logo or design.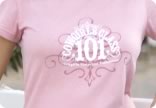 Screen print your custom logo or graphic design onto any one of a thousand apparel products! I Stitch can print up to six colors on just about anything. Heat transfers are also available to lay graphics over seams and stitching.

$55

Heavyweight Hoodie
CARHARTT
With embroidered logo on front
(max, 15,000 stitches)
$13 Flex Fit Cap
(max. 15,000 stitches)
No set-up fee on orders over $500
$5 White T-shirt
With 1-color, 1-side, screen printed logo. Does not include art fees